Hello Newgrounds, Taka here
Today I am writing about a good friend @Ugasisvelta (Ugasi). I'm going to be showing you why she is awesome, amazing, and A GREAT PERSON. I started talking to Ugasi a few months back and boy was it an amazing choice of mine. There have been a few times where I was down and feeling really shitty but she was the friend I needed in those hard times and I'm very thankful for that. Being able to help me and many others is such a rare and admirable quality and she rocks it! Ugasi is also very very funny and fun to be around, like I was in a vc today and when she joined in, it was a fuckin party! Ugasi also is what @BlueJayNG would say "girlboss", meaning she can take some heavy hits (mentally) and she always gets back up again and really THAT quality about her is impressive but hey that's Ugasi for you, never giving up, skys the limit!
In conclusion, Ugasi is a great person and an even greater friend. Ugasi, thank you for everything you've done for me. It really means a lot when someone can help me through tough shit for me and I owe you a lot for everything. You have a heart of gold and you use it for the bestest things. You are an inspiration to me, I really mean that. I'm HONORED to have you in my life and wonder what amazing thing I've done to deserve a friend like you. Again, thank you for everything, you are truly an amazing person. Just… THANK YOU!! 
Now, Enjoy this art collab we all came together to make for YOU <3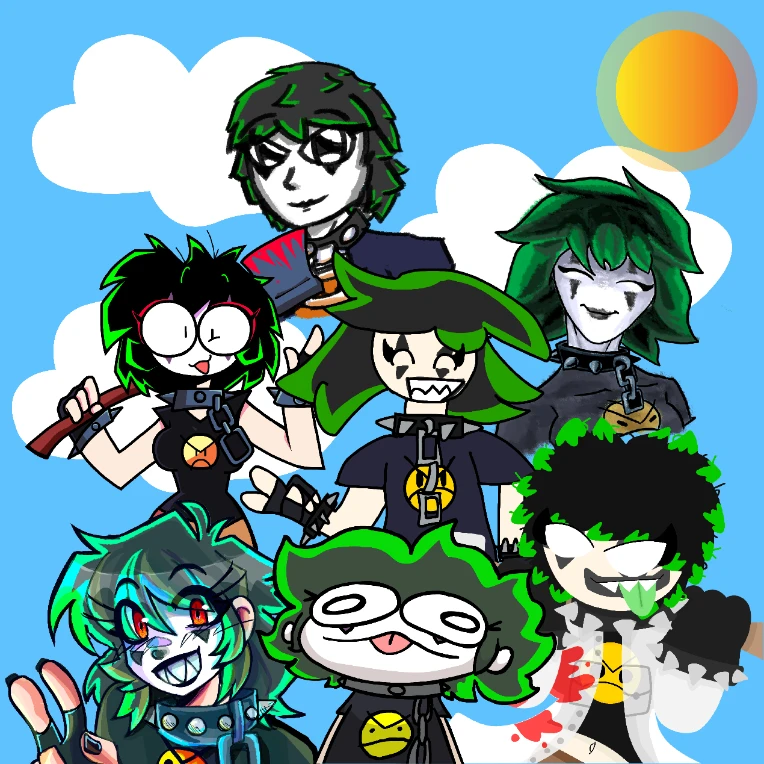 Art by: @pommisc @tberger @caboleo64 @unevenprankster @bluejayng @strangermen @gray (I put them all together and made the background :3)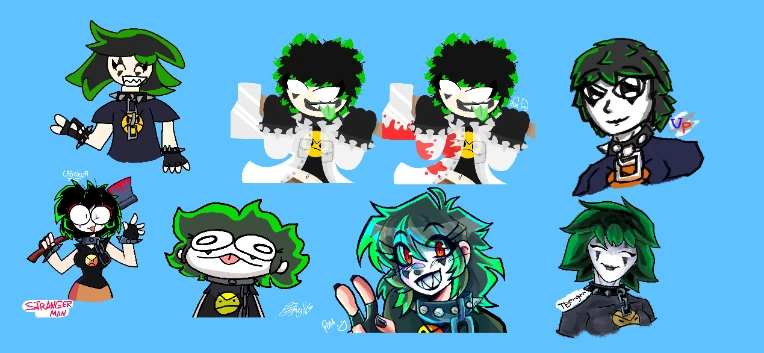 Oh, here's some words from some people you may know :]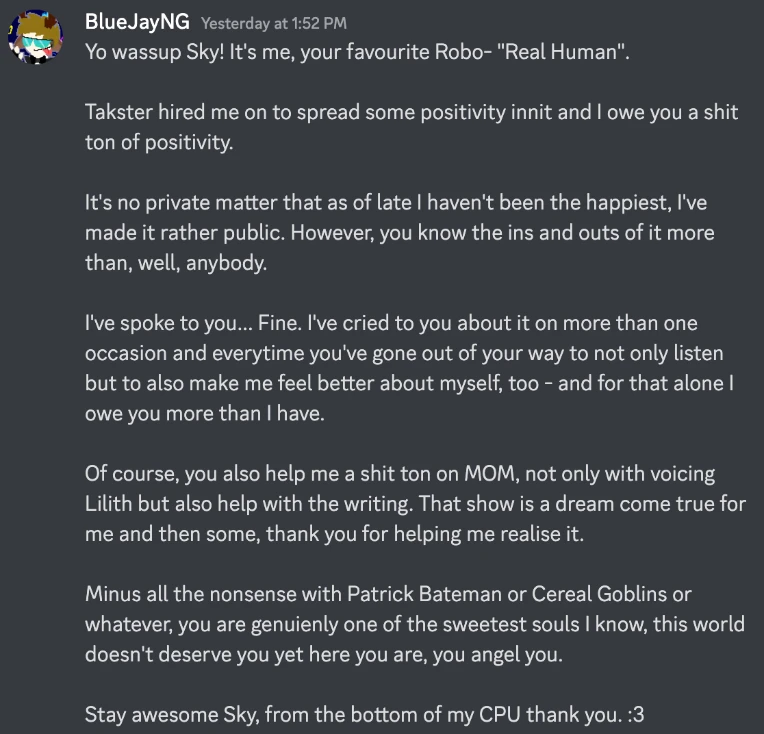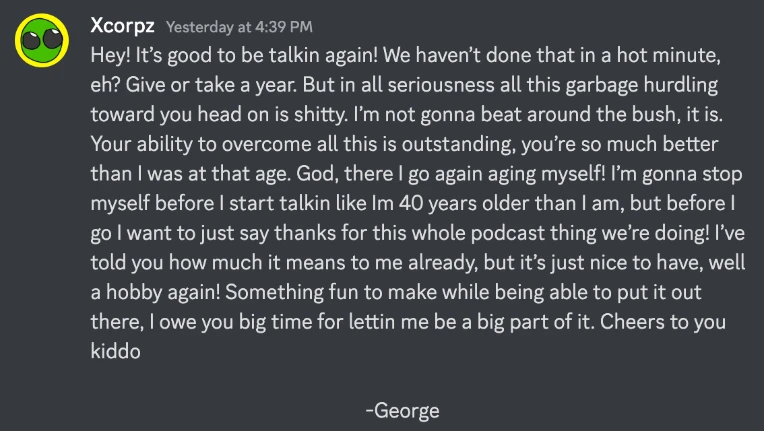 Thank you @pommisc @tberger @caboleo64 @unevenprankster @bluejayng @strangermen @gray @carveyshow @xcorpzthealien and @ant for helping out with this and thank you @ugasisvelta for everything you've done for us <3